First time Thunderbird users can skip to step 7.
1. Open Thunderbird
2. Click the hamburger menu icon in the right hand corner
3. Choose "Options"
4. Choose "Account Settings"
5. Click "Account Actions"
6. Click "Add Mail Account"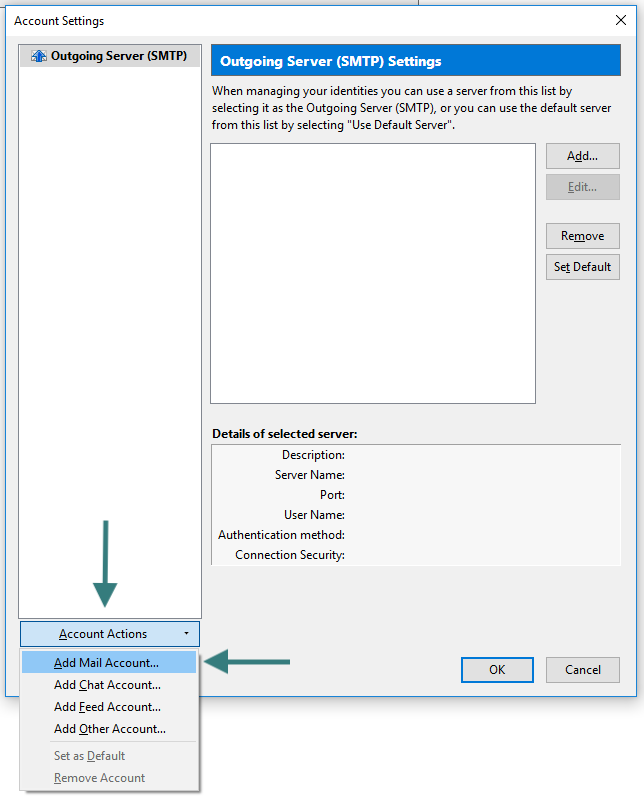 7. Enter your name
8. Enter your NSCC email address
9. Enter your passowrd
10. Click "Continue"
11. Click "Manual config" at the botton left of the dialog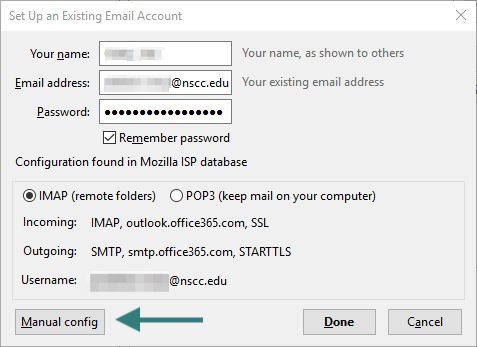 NOTE: Follow these steps if your are asked for "Username: DOMAIN\username"
Your username will begin with administration\
Your username is typically lastname_firstInitial
Login to https://my.nscc.edu to view your Employee Computer Login
Adjust the Incoming and Outgoing username to match
12. Change the incoming IMAP to "email.nscc.edu"
13. Change the outgoing SMTP to "email.nscc.edu"
14. Click "Done"
15. Close any dialog boxes that may be open
16. Compose and send test email to any address you choose
17. The test message will fail on the first attempt
18. Click "OK"

19. A security exception will appear on your screen
20. Click "Confirm Security Exception"
21. Go back to your open test message and click "Send"
22. Your message should now be successful
Contact the Help Desk if you require any assistance.