3. Click the "Student" tab
4. Click on "Student Account"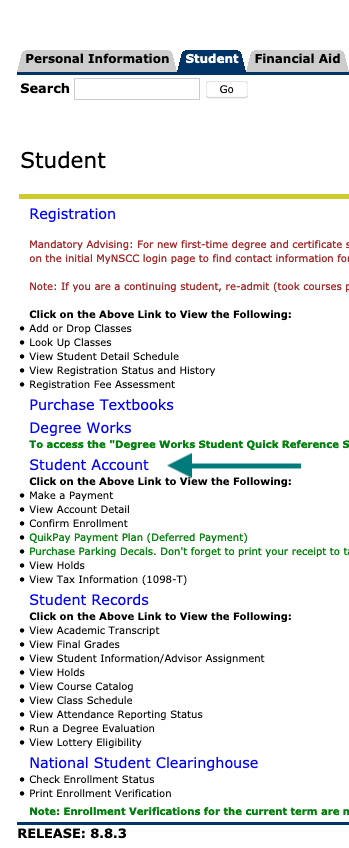 5. Click on "Account Detail for Term/Confirm Enrollment/Credit Card Payment"
6. Select the term
7. Click Submit
Details of your current account charges will be displayed on the next screen.
8. Click the "Make a payment" link to make an online payment.
If the payment link does not appear for your account, click here, to go directly to the payment portal.  You will need to log in with your "A" number and password.