Campus PCs automatically fill in your information the first time you start Outlook. All you need to do is click "Next" a few times.  Follow the steps below to setup Outlook on a computer not on NSCC's network.
4. Select "Yes"
5. Click "Next"
6. Enter your name
7. Enter your email address
8. Enter your password
9. Click "Next"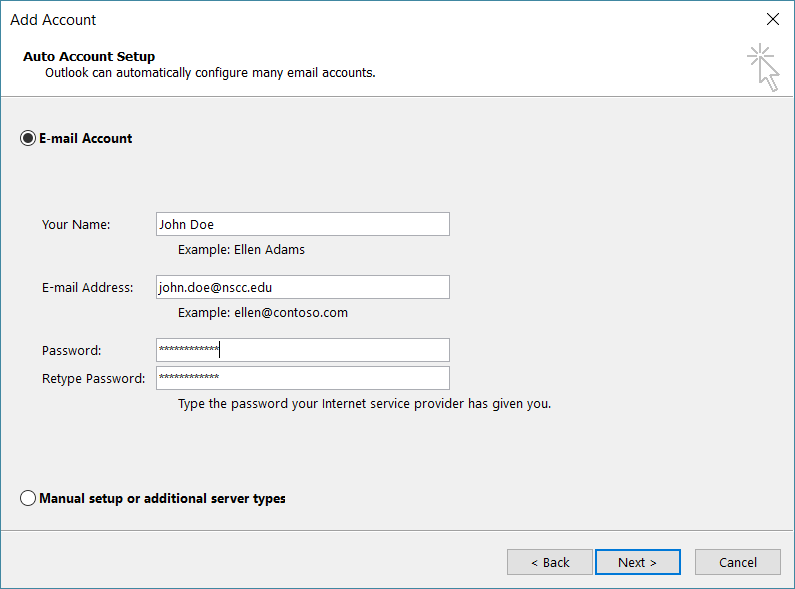 10. Enter your password if you receive a Windows Security prompt
11. Check "Remember my credentials" if you receive multiple prompts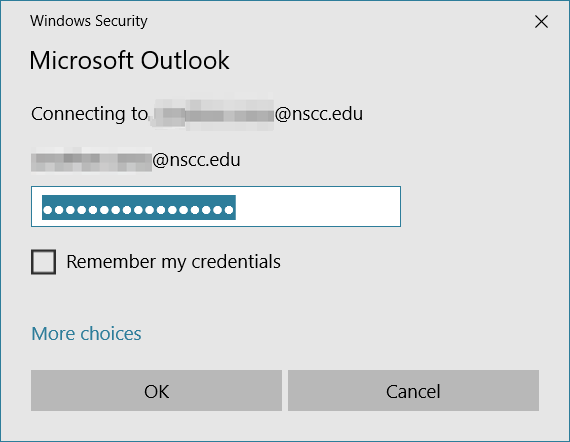 12. You should receive a "Congratulations" message if setup was successful
13. Click "Finish" to finalize the setup
Contact the Help Desk if you experience any issues.