OneDrive Share Folders By Email
This guide will show you how to share folders to others in OneDrive. In this example we will share folders to someone using their email address and also allow editing. 
You must know the end users email address to send an invite to them. 
Lets start by logging into OneDrive : Here
Lets create a folder to share
1.) Click on [ New ]
2.) Click on Folder
3.) Enter a folder name
4.) Click on [ Create ]
You can also create other folders to share.
Once the folders are created we will now setup the share.
5.) Click on the three dots next to the folder you wish to share.
6.) Click on Share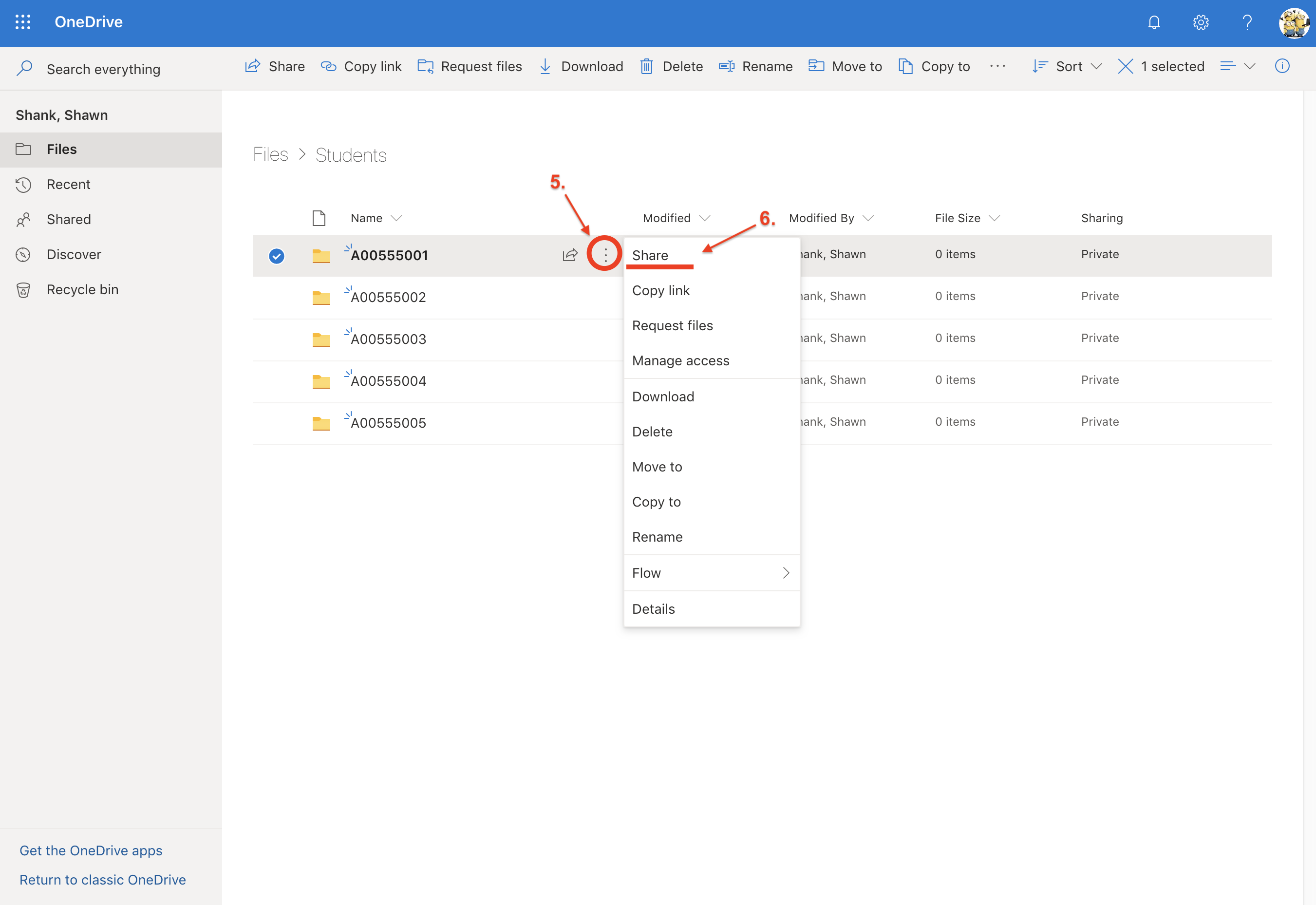 7.) Click on " People in NSCC with the link can edit. "
8.) Select "Specific People"
9.) Tick "Allow Editing"
10.) Click [ Apply ]
11.) Enter the email address of the end user you would like to share the file to
12.) Press [ Send ]
You will now get a notice that Link was sent.