1. Login to myNSCC to find your student email address.
Need help logging into myNSCC? Click Here.
2. Your student email address is listed on your myNSCC homepage.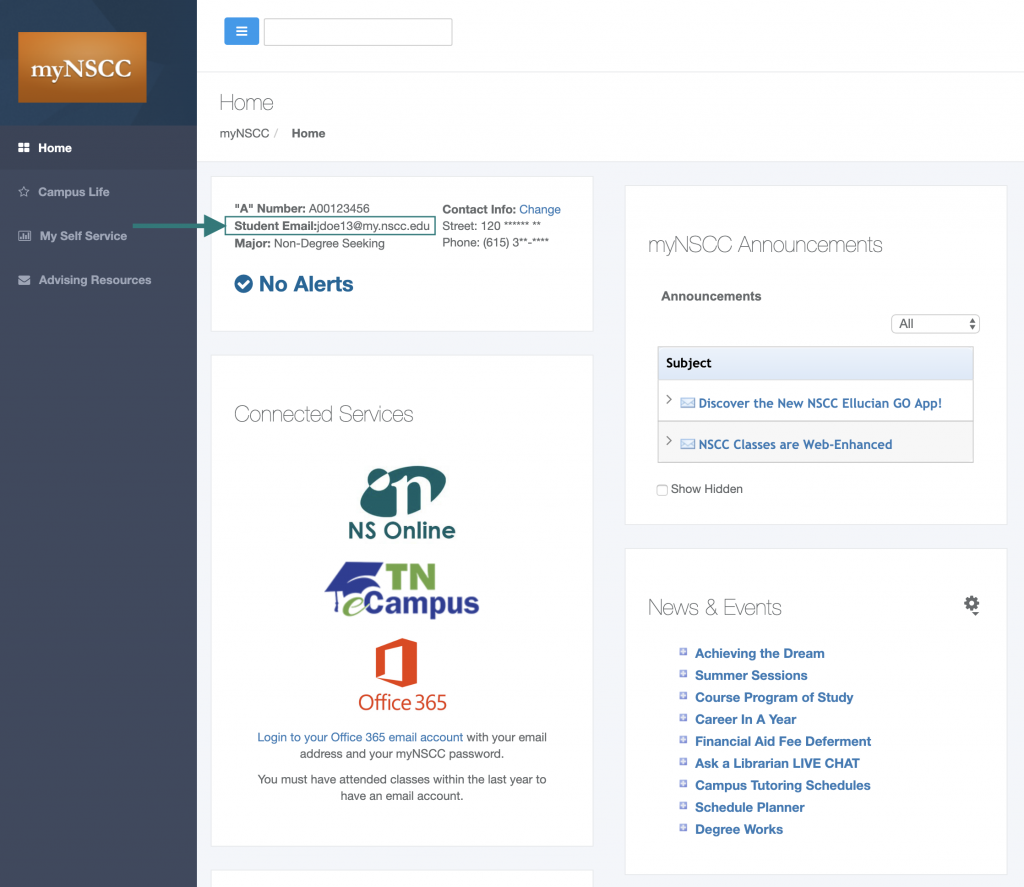 4. Enter your student email address
5. Click "Next"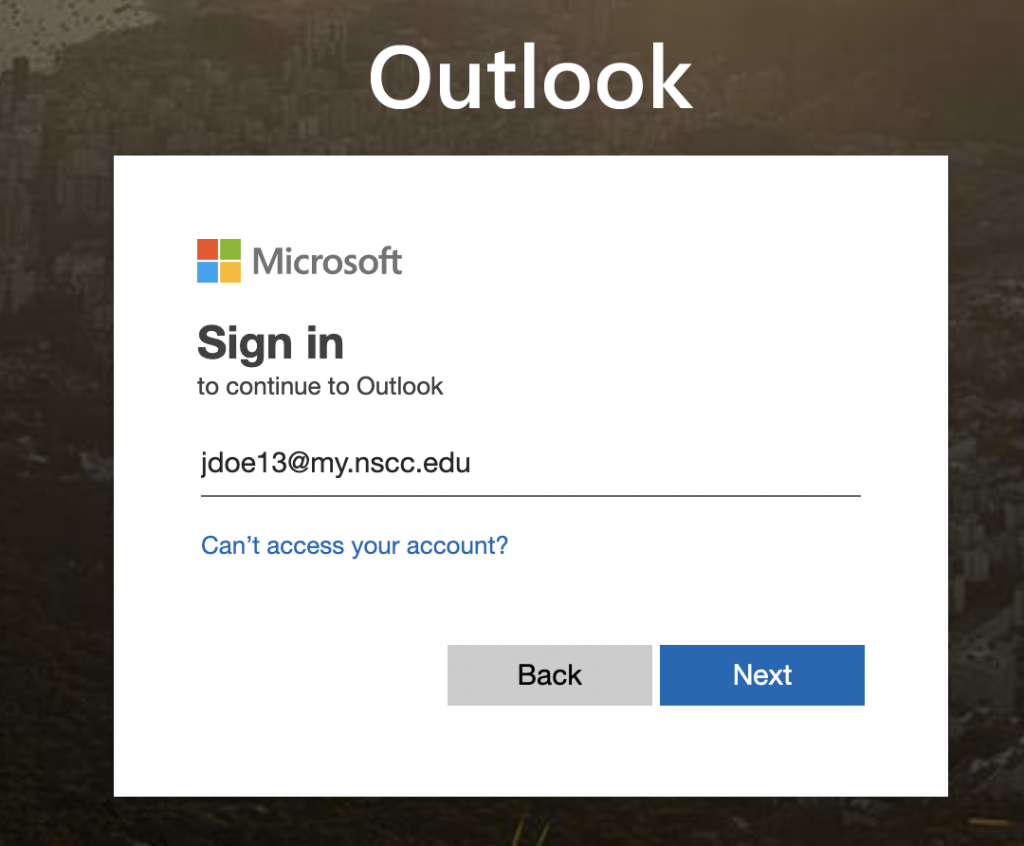 6. Enter your myNSCC password
7. Click "Sign in"
8. Follow any additional prompts
Common questions regarding multi-factor authentication are located under Office 365 in the Knowledge Base.
Contact the Help Desk for assistance if you experience any issues logging in.