Note: After setting up Archiving, you may move individual emails with large attachments to your archive on an as needed basis to quickly free up inbox space.
1. Open Outlook
2. Click on the sort menu above your list of messages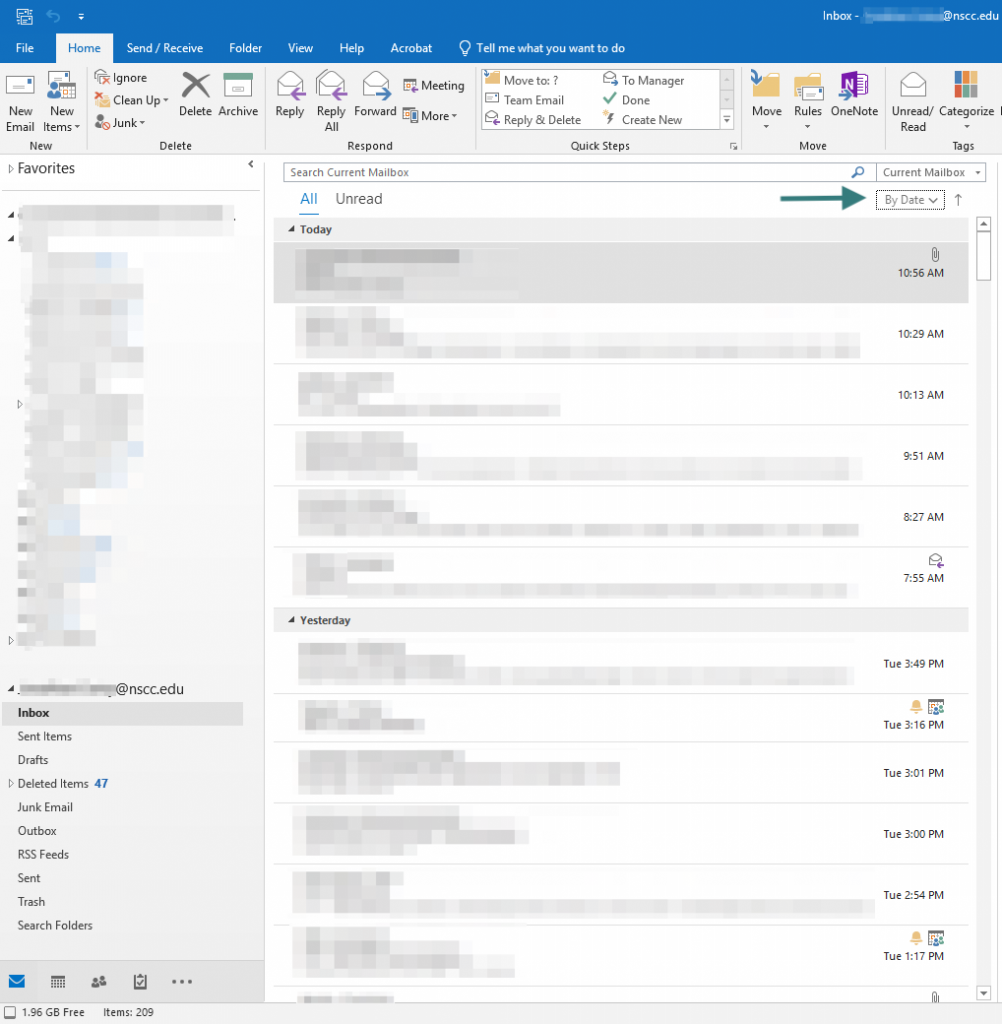 3. Click the dropdown arrow.
4. Verify the sort option is "Largest on top"
5. Set the "Arrange by" to "Size" in the menu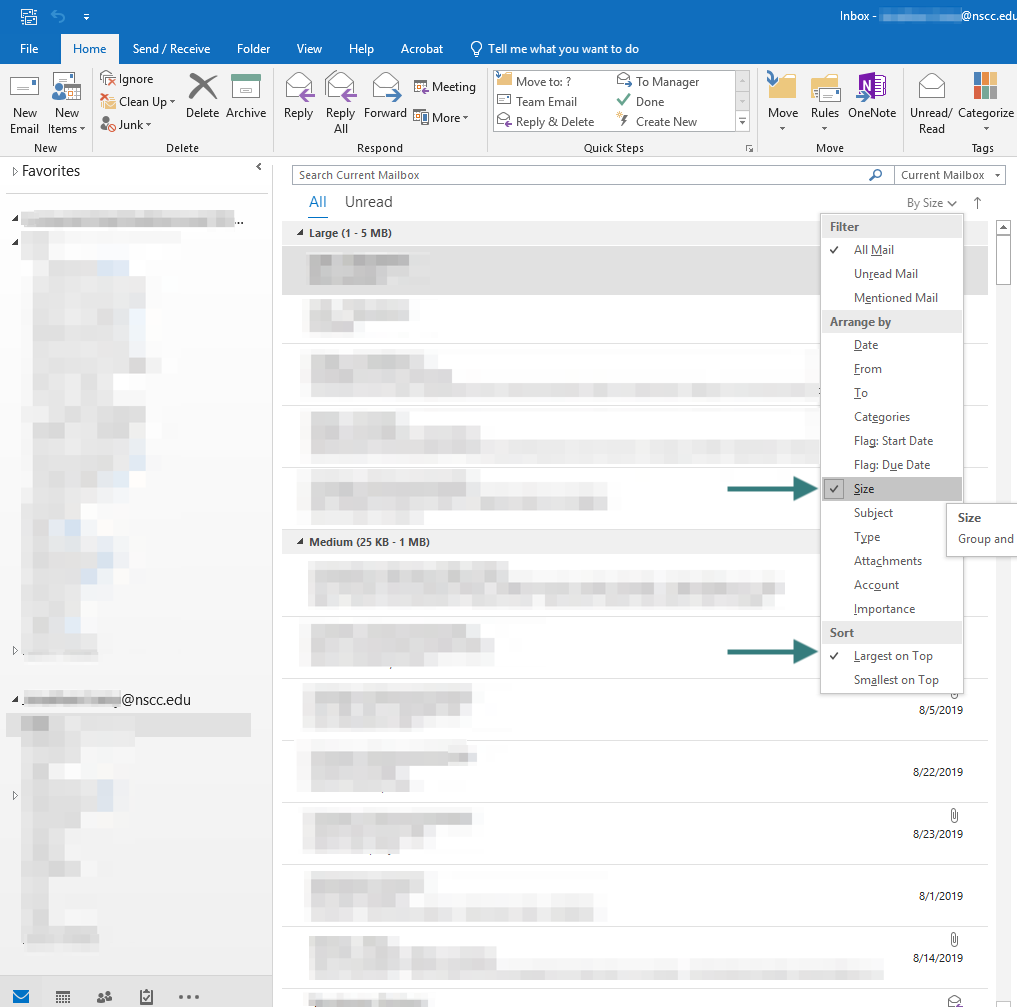 6. Your messages will now be grouped and sorted by size.
7. Choose any of the large emails and drag them to the desired folder in your Archive.
Note: Emails moved to your Archive are not accessible from Outlook Web.