1. Login to NS Online/eLearn.
Click here if you need assistance logging in.
2. Click your name in the upper righthand corner.
3. Click "Notifications"
Contact the Help Desk if the notifications link does not appear.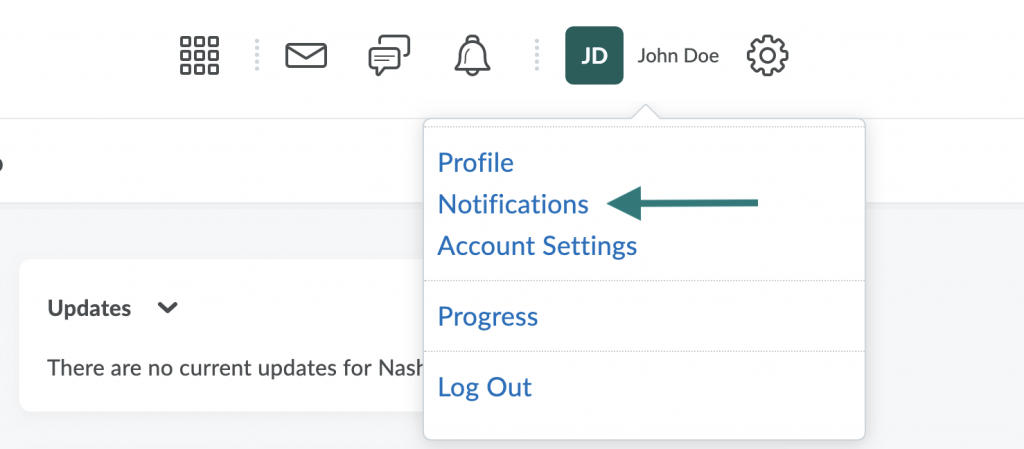 4. Click "Register your mobile"
5. Fill in the required information.
Note: You may need to expand the registration window by dragging the diagonal lines in the bottom righthand corner.
6. Click "Save"
Note: Cricket phones may not be able to receive the SMS.  Brightspace/D2L has been notified of this issue but there is currently no resolution.  Students with Cricket phones may not be able to receive notifications.
7. Enter the confirmation code that was sent to your mobile phone.
8. Click "Confirm"
9. Once your number is confirmed you may select which notifications to receive.  Mark all notifications you would like and click "Save" at the bottom of the page.