Email MFA Setup
Email MFA (Multi Factor Authentication) Setup
Nashville State is implementing the use of multi-factor authentication (MFA) to strengthen security for campus resources such as Email. NSCC supports Microsoft Authenticator.
Install the Microsoft Authenticator app from the App Store or Google Play Store

Note: When searching for the Microsoft Authenticator on an Apple device the first option that will come up is NOT the correct app. Verify that the publisher of the app is listed as Microsoft before downloading.


Choose "Add Account" or click the three dots and choose "+ Add Account"
Choose "Work or school account"


Follow any prompts to give Microsoft Authenticator permission to use the device camera


Your device is now ready to scan the QR code obtained in the next steps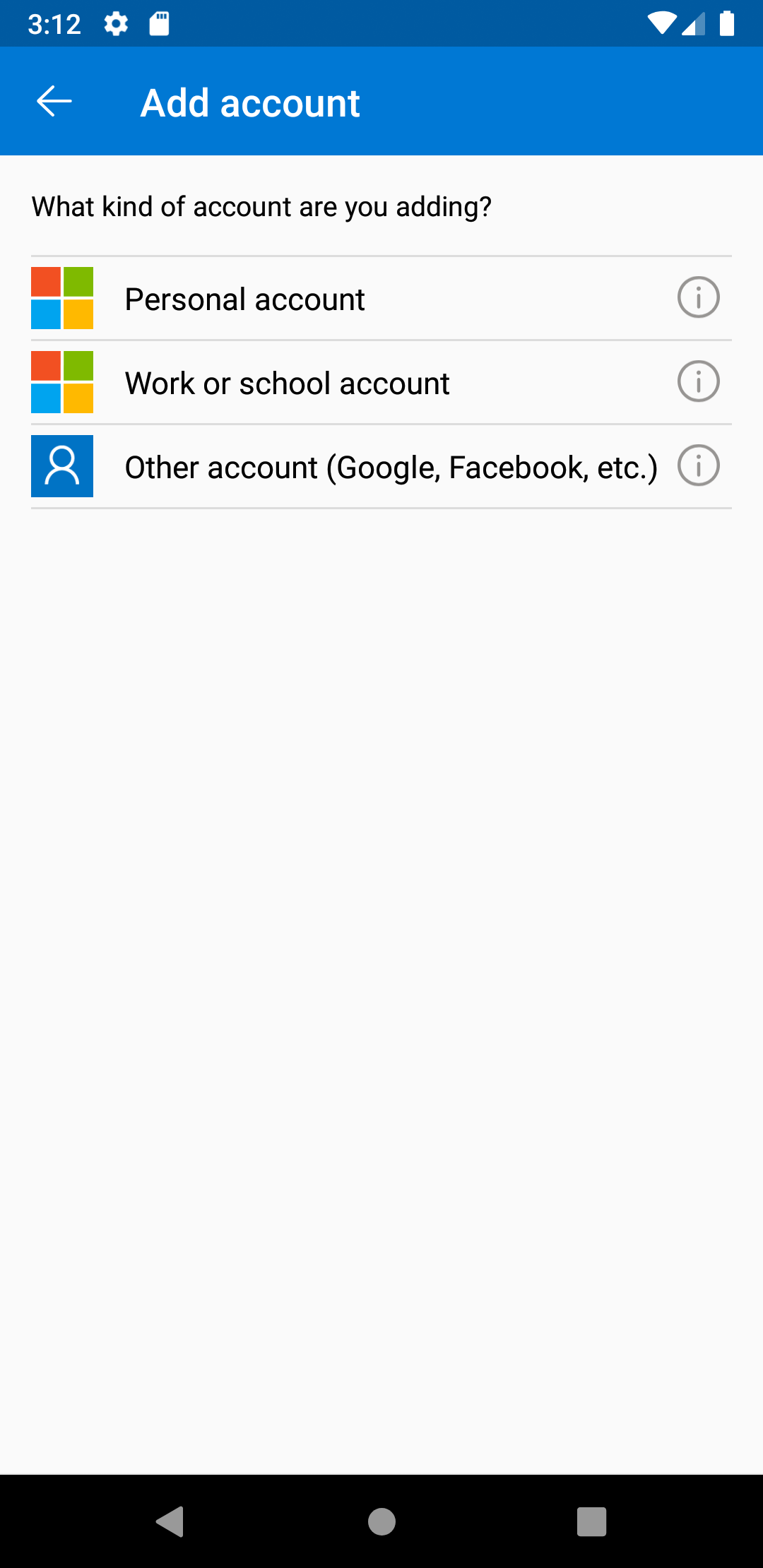 In an internet browser on a separate device go to the MFA Setup Link or attempt to log into your email account from off the campus network.


After logging in using your employee email account you will get a window saying "More information required" Select Next to continue.


On the next page you will be given a choice of how you would like the app to interact with your login.
Options
:
Receive notifications for verification
– This option will send a push notification to your phone when you attempt to sign into your Office 365 resources requesting that you "Approve" or "Deny" the connection.
Use verification code
– This option will ask you for a verification code that will generate within the app. The code will change every 30 seconds and when input will allow you into your Office 365 resources.
After selecting your preferred contact method push the "Set up" button.
A QR code will appear after hitting "Set up". Scan the QR code using the scanner in the app. If you do not see a QR code scanner on your phone repeat steps 1 – 5.
Note:
The QR code will only remain active for a few minutes. If you get an error message when trying to scan the code hit "Cancel" on the QR code and select the "Set up" button again.
When added successfully you should see on the app an option for "NSCC Faculty/Staff" with your employee email address listed under it.
After you verify that the account has been added to your phone exit out of the screen with the QR code back to the "Additional security verification" screen.


Select the "Next" button in the bottom right.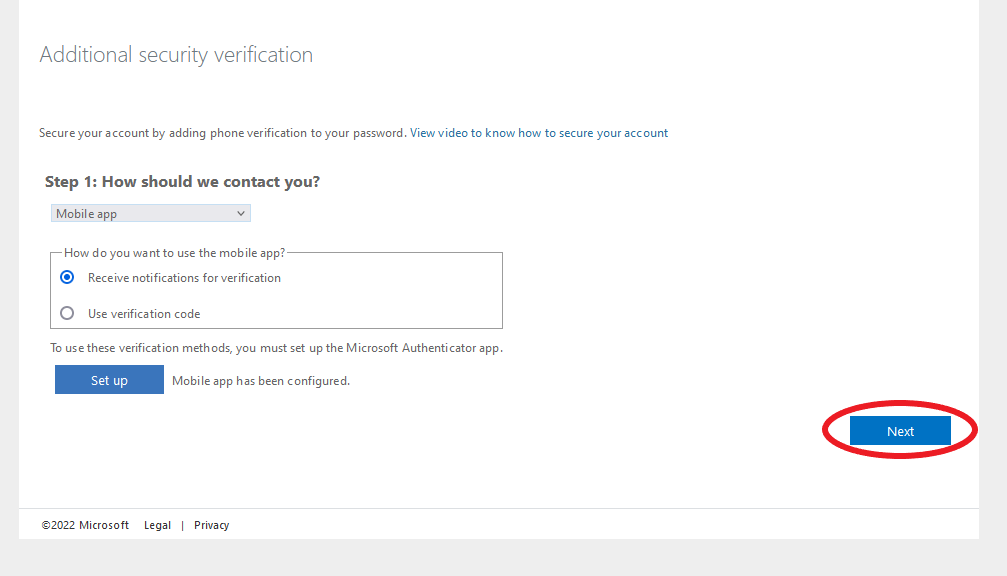 You will then verify that the MFA has been set up properly by signing in using the verification method you selected earlier.

Receive notifications for verification – A push notification will be sent to your phone, select "Approve" to connect.

Use Verification Code – A code will generate on the app when you select your account. Input the code to connect.


Select "Next" once the verification is complete and you will be signed into your email.


Your MFA for accessing Email off the campus network is now set up.
Contact the Service Desk if you need assistance or have any questions.