---
Use the below link and login using your NSCC email address and password.
https://www.office.com/?auth=2&home=1
Once logged in please follow the direction below also see the image below –
On the top right click on:
1. " Install Office "
2. " Office 365 Apps "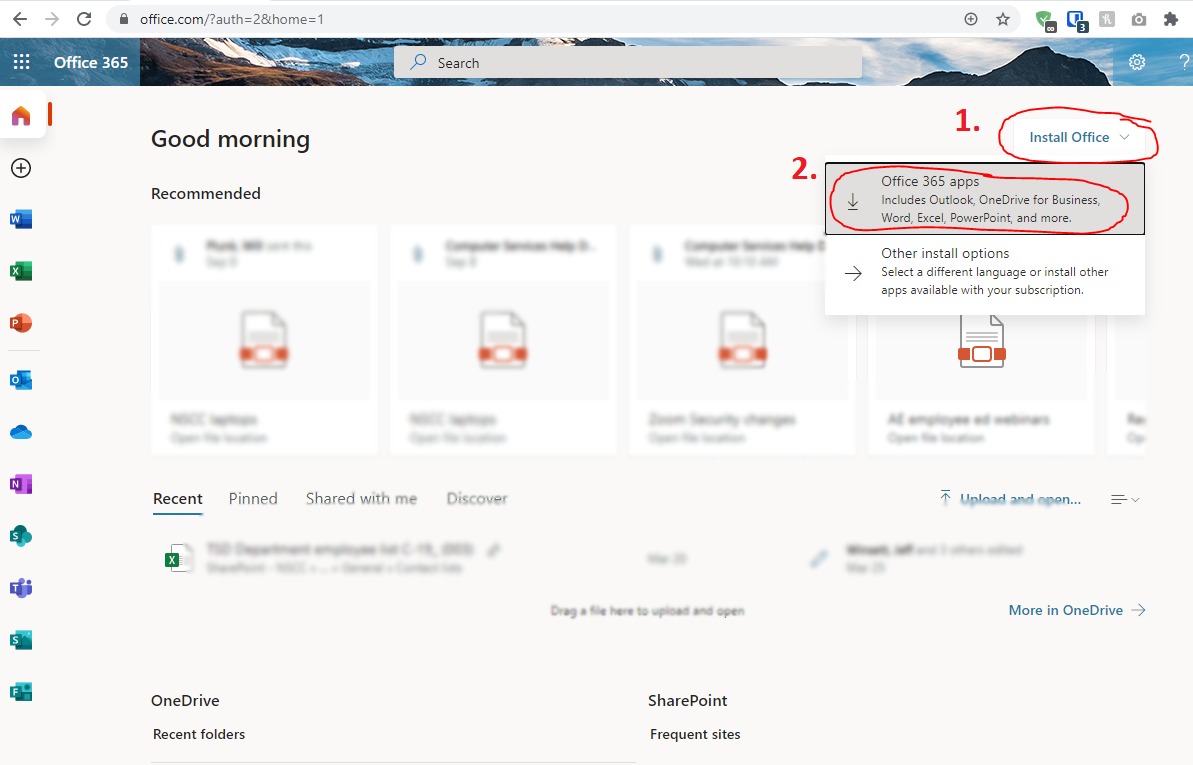 Once office is installed..
Please open Word and a box should then open
1. Click on Sign in
2. Login with your NSCC email account
3. Enter your NSCC email account password
Your office install is now fully licensed and ready for use.
NOTE: All users get 2 devices to be used with Office (Example: Laptop + Desktop )
Students: Office license and email accounts are valid for as long as you are taking classes at NSCC. After you finished with classes your account will expire 1 calendar year after your last active status with NSCC.
Faculty / Staff: Office license and email account are only valid for as long as you are employed with NSCC.
Adjuncts: Do not have access to free Microsoft office licenses or products.